1
RASTIYÊ BIKIRE
"Rastiyê bikire û nefiroşe…"
— Pêxember Silêman (Wecîzeyên Silêman 23:233) 1)
Di hişê xwe de bisêwirînin ku hûn bi meşê dikevin cihekî dan û standinê ku qelebalix e û bi milyaran mirovan tije ye.
Erê, bi milyaran.
Li pêşiya we bi qasî ku bi çavan neyên dîtin dûr, bi deh hezaran mexaze û firoşgeh hene. Dengê firoşkarên bixîret ji her derê digihê we; bang dikin, diqîrin, distrên, nîqaş dikin, lava dikin, dua dikin- hin ji wan bêyî ku biqîrin bi dengekî nermik, hin ji wan jî bi rêya hoperlorê îdîa dikin ku tiştê ku hûn ji bo kirîna wî hatine tenê li cem wan e:
RASTÎ!
Nekenin. Weşanxaneya Zanîngeha Oxfordê ansîklopediyek weşand ku tê de tê diyarkirin ku li ser rûyê cîhanê deh hezar dînên cuda hene. Û ev hejmar, bi hezaran terîqet û mezhebên di nav van dînan nahundirîne 2
Di vê rewşê de divê em çi bikirin? Em ji kê bawer bikin wê rast be?
Heger bi tenê yek Xwedayê rast hebe û heger wî rastiya derheqê xwe de û sêwirîna xwe ya li ser mirovatiyê aşkere kiribe, dê çawa mimkun be em bi wî û plana wî bihisin?
Berî niha bi çar hezar salan Eyûb Pêxember pirseke wekî vê pirsî:
"Zanatî li ku peyda dibe? Cihê aqil ku ye? Mirov bi qîmetê wê nizanin… Berdêla wê bi zêrê safî nayê dayîn, qîmetê wê bi zîv nayê pîvan… Qîmetê Zanatiyê ji micewher bilindtir e.'' ( Eyûb 28:12- 13, 15, 18)
Wexta ku em li jiyanê rê dikudînin ma em mecbûr in ku bi hişekî tevlihevbûyî di nav nepenîtiyan şaşo maşo bibin, an na em dikarin zanatî û rastiya Xwedayê yek û rast bizanin?
Em dikin bersiva vê pirsê hîn bibin.
PIRTÛKA PIRTÛKAN
Bêjeya Pirtûka Pîroz (Bible), ji bêjeya Biblia ya Grekî tê, ku wateya wê ''pirtûka pirtûkan'' an jî '' pirtûkxane'' ye.
Xweda, piştî ku zêdeyî du hezar salan bi devkî û bi rêya kesên wekî Adem, Nûh û Birahîm axivî, da ku peyama wî qeyd bikin di demeke zêdeyî 15 sedsalan de nêzî 40 kes bi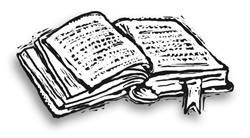 kar anîn. Ev rewanên han, wekî pêxember an jî qasid hatin binavkirin. Wateya yekeyek ya bêjeya pêxember"kesê ku eşkere, bi dengê bilind dibêje'' ye, wateya bêjeya qasid jî "xeberguhêz" e. Îro, tiştên ku van kesan nivîsîne bi awayê yek cîldê di destê me de ye- Pirtûka Pîroz. Îfadeyên wekî Nivîsên Pîroz, Nivîsên Pêxemberan û Peyva Xweda, di heman demê de têkilî Pirtûka Pîroz jî tên bikaranîn. Tewrat, Mezmûr û Mizgînî beşên taybet ên di hindurê Pirtûka Pîroz de ne. Di Erebî de ev Nivîsên Pîroz, wekî el-Kitab-el-Mûqaddes tên binavkirin ku wateya wê Pîrtûka Pîroz e.
Bi sedsalan e, bi salan e, Pirtûka Pîroz ji hemû pirtûkên din ên li cîhanê bêtir tê firotin. Beşine nivîsên Pirtûka Pîroz an jî temamê wê li 2400 zimanan hat wergerandin, hîn jî li 1940 zimanî tê wergerandin. 3 Tu pirtûkên din di vê mijarê de nikare nêzî Pirtûka Pîroz bibin. Tevî ku Pirtûka Pîroz vê raxbeta bêhempa dibîne dîsa jî di dîroka mirovatiyê de pirtûka herî zêde tê biçûkdîtin û jê tê tirsîn e. Bi sedsalan rêvebiriyên cîhanê û pêşewayên dunyewî an jî dînî, pirtûka ku di hemû deman de herî zêde hatiye firotin, dereqanûnî îlan kirine û bi welatiyên xwe yên xwediyê vê pirtûkê êşkence kirine û heta ew kuştine. 4 Hin netewe van polîtîkayên xwe hîn jî didomînin. Heta li welatên 5 "Xirîstiyan" jî xwendina Pirtûka Pîroz li sinif û saziyên eydî gel, hatiye qedexekirin.
ÊŞKENCE PÊ BÛ
Di ciwaniya min de bi navê Richard hevalekî bavê min hebû, Richard, di girtîgehên komunîst ên li Ewropaya Rojhilat de tam çardeh salan maye, tim û dayim bê xew û birçî hatibû hiştin, serserî hatibû daliqandin û lêdan xwaribû, di hucreyeke cemedxaneyê de kilîtkirî hatibû girtin, bi singên pizotî yên sor hatibû şewitandin û laşê wî bi kêran hatibû veroştin. Min bi çavên xwe, hin şûnên birînên xedar û kûr ên laşê Richard dîtin. Di heman demê de hevsera Richard jî hatibû girtin û ji ber heman çalakiya ku mêrê wê pê hatibû "sûcdarkirin" li kampeke mehkûman cezayê xebata mecbûrî lê hatibû birîn. 6
Sûcê ku van hevseran li dijî rêveberiya xwedênenas kiribû, çi bû?
Dema ku Pirtûka Pîroz hînî mirovan dikir, hatibûn girtin.
TÊKILIYA WÎ BI MALBATA WÎ RE QUT BÛ
Serê hevalê min Elî di derdekî mezin de bû. Bavê wî civîneke ku wê mêrên malbatê tê de bihatina ser hev, li dar xistibû.
Apê mezin jî hat civînê.
Birayên wî yên ciwan ên mêr jî hatin vexwendin.
Dûre jî Elî ku lawê mezin ê malbatê bû, li ortê li cihekî hat rûniştandin.
Bavê Elî axaftineke kelecanî kir ku bi gotinên "Te malbata me fedîkar derxist! Te îxanetî dînê me kir! Divê tu malê biterikînî û tu carê din venegerî. Divê ez tu carên din rûyê te nebînim!" qediya.
Ap, beşdarî vê axaftinê bû û wisa got: " Belê, û heger heta sibehê tu ji malê veneqetî, ez ê têkberên te bavêjim kuçeyê!"
Ji ber çi ye ev hêrs?
Elî, piştî ku nêzî salekê Pirtûka Pîroz xwendibû biryar dabû ku baweriya xwe pê bîne.
KELAMA JÎNDAR
Tişta ku Pirtûka Pîroz wisa kiriye pirtûkeke xwedî dijmin, çi ye?
Sedema ku rêveberî vê pirtûkê qedexe dikin; sedema ku dê û bav zarokên xwe yên baweriya xwe bi vê pirtûkê tînin, red dikin çi ye? Hêza ku bi milyonan kesên yekxwedaperest tevî berdêla bi xwedênenasan re parvekirina heman rêgezê, ber bi biçûkdîtina vê pirtûkê ve dehf dide çi ye?
Gelo ji ber ku Pirtûka Pîroz Peyva Xwedê ya jîndar, çalak û dilgir e, ev yek hemû diqewimin?
"Peyva Xweda, zindî û bandordar e, ji şûrê dudev tûjtir e. Bi qasî ku can û ruh, kejî û hestiyan ji hev veqetîne bandorxurt e. Fikir û armancên dil didarizîne."(Îbranî 4:12)
PEYIKANA PIRTÛKÊ
Min, hevsera min û zarokên me yên ku vêga mezin bûne me, beşekî mezin yê bîst û pênc salên xwe yên dawî li Senegala li Efrîkaya Rojava derbas kir. Hema hema hemû cîranên me pêgirtiyên dînê Îslamê bûn. Îslam tê wateya teslîm bûn an jî serî tewandinê û wateya peyva Misilman, kesê teslîmbûyî ye. Pirtûka ku ji aliyê misilmanan hurmetê dibîne, Qur'an e( wekî Kuran jî tê nivîsandin). Çavkaniya nivîsên min axaftinên şexsî ne ku min bi nas û dostên li Senegal û hemû cîhanê ne kirine.
Tevî ku min gelek wextê xwe daye hem xebata Pirtûka Pîroz hem jî xebata Qur'anê, wê YEK XWEDA YEK PEYAM li ser Pirtûka Pîroz hûr bibe. Berî niha bi salan min û dostekî xwe yê Senegalî, me bi zaravayê Wolof yê zimanê Senegalê bernameyeke 100 beşî ya radyoyê amade kir. 7 Her beşekî vê bernameyê li ser çîrokek û peyameke eydî peyxemrekî di Pirtûka Pîroz de bû. Hin guhdaran ev pirsa han pirsîn: "Hûn çima di heman demê de Qur'anê jî hîn nakin?". Bersiva ku min dabû vê pirsê ev e:
Li vî welatî dema ku zarok dibin sê an jî çar salî dest bi jiberkirina Qur'anê dikin. Mimkun e ku meriv li her semtê mamoste û dibistanên Qur'anê bibîne, lê belê kî dikare û dixwaze çîrok û peyamên di Tewratê, Mizgîniyê û Mezmûran de nivîsî hîn bike? Wekî ku hûn dizanin, Qur'an beyan dike ku ev pirtûkên ku di Pirtûka Pîroz de ne, ji aliyê xwe ji bo hemû mirovatiyê wekî "hîdayet û nûr… û şîretekê" hatin dayîn(Sure 5:46 8). Di Qur'anê de ev îfade jî heye: "Heger tu ji tişta ku me ji te re şand bi guman be, ji kesên ku berî te Pirtûk(Tewrat) xwend bipirse"(Sure 10:94 9). Û ji bawermendên Pirtûka Pîroz re wisa dibêje Qur'an: "Ey ehlê pirtûkê! Heta ku hûn biTewratê, Încîlê ûbi ya ku ji xwedayê we ji we re daketiye(Qur'an) emel nekin hûn ne liser tu tiştî ne"(Sure 5:68). Ez wekî yekî ji Ehlê Pirtûkê yê ku Pirtûkê dixwîne û zêdeyî 30 salî ye pê emel dike, beyankirina peyam û çîrokên peyxemberên ku we pir kêm bihîstine, ji bo xwe wek îmtiyaziyekê dibînim. Ev Nivîsên Pîroz yên ku hin ji wan berî Quranê zêdeyî 2000 salî hatine nivîsandin, rastiya ku li tu derên din peyda nabe dihundirînin.
ÇÎROKA WÎ
Dê û bavê we tu carî ev şîret li we kir? "Tu carî bi yekî biyanî bawer nebin!" Ew bi mafdarî dizanin ku ji bo ku hûn bi yekî bawer bibin wê rast be ku hûn pêşiyê derbareyê çîroka wî tiştinan bizanin.
Çend kesên ku hûn bi wan bawer dibin, bifikirin.
Hûn çima bi wan bawer dibin?
Hûn bi wan bawer dibin, lewre piştî pêvajoyekê hûn hîn bûn ku ev kes bawerbar in. Wan xerabî bi we nekirin, qencî bi we kirin. Dema ku soza kirina tiştekî dan, li ser soza xwe man. Hûn dizanin ku ew bawerbar in, lewra hûn bi çîroka wan dizanin.
Pirtûka Pîroz cih dide bi sedan çîrokên ku qal dikin bê xweda çawa mêr, jin û zarok bandor kirin. Her çîrok, fersendeke bêhempa pêşkêş dikin da ku hûn pêrgî afirînerê erd û esmanan bibin, peyvên 'wî' bibihîzin û karên ku dîroka mirovatiyê di bin şert û hawirên bi hezar salan de kiriye bibînin. Belê, EW mezin e, lê bi çi awayi mezin e? Xweda, hevgirtî(bênakokî) ye? Bi zagonê xwe re dikeve nakokiyê tu carî? Wehdên xwe bi cih tîne? Dikare me bixapîne? Em dikarin bi xwedê bawer bibin?
Çîroka wî, van pirsan hemûyan û hîn bi hezarên wek van dibersivîne.
Pirtûka Pîroz ne pirtûkeke dîrokî ye ku Xweda tê de bi tenê wêneyê mezin yê dîroka mirovatiyê rave dike; Pirtûka Pîroz çîroka WÎ pêşkêş dike.
LÎSTIKA ŞANOYÊ YA DAWÎNÎ
Tu kesê ku ji çîrokeke xweş hez neke tune ye.
Pirtûka Pîroz bi sedan çîrokan dihewîne ku ev çîrok hemû dibin yek û çîrokekê tenê-ji nav çîrokên ku heta niha hatine vegotin ya herî kêşîner- pêk tînin. Çîroka Pirtûka Pîroz ya derbareyê Xweda û mirov, ji nav lîstikên şanoyê ya xwediya nepena herî raser e- çîrokeke hezkirin û şer, qenc û xerab, pevçûn û serfiraziyê. Ev çîrok, ji serî heta dawî bersivên bimantiq û têrker dide pirsên girîng yên jiyanê. Xwediyê lûtke û dawiyekê ye ku tu pirtûkên din nexwediyên wan in.
Çend sal berê li mala me ya li Senegalê piştî ku min vegotina çîroka Xweda, ji bo komek jin û mêr qedand, xanimek ji nav guhdaran bi çavên tijî hêsir wisa got: "Çi çîrokeke nuwaze! Mirov ji Xweda bawer nekin jî divê bi kêmanî li xwe mikur bên ku ew senaryo nivîskarê herî baş ê hemû deman e!" Di serê jina şîrovekirî de ji nişka ve roniyeke derbareyê ahenga navbera parçeyên Nivîsên Pîroz, ahenga ji bo pêşkêşkirina lîstika şanoyê ya serdeman ya ku hem Nivîskar û hem jî lehengê wê Xweda bi xwe ye, vêketibû.
PEYAMA HERÎ MEZIN
Pirtûka Pîroz, ji naveroka çîroka herî kêşîner ya ku heta niha hatiye vegotin pir bêtir tiştan dihundirîne. Di hundirê çîrokên wê de peyameke ji Xweda hatî veşartî ye- peyama herî dijwar ya ku heta niha beyanbûyî.
Di hemû salên borî de min peyama Pirtûka Pîroz bi hezaran Misilmanan re nîqaş kir. Gelek ji van Misilmanên qalbûyî hevalên min ên şexsî bûn, min kesên din jî tenê bi riya postaya elektronîk nas kiribû. Em dikarin di her du rewşan de jî gewhera gelek nîqaşan, bi pirsekê tenê deynin holê:
Peyama Xwedayê yek û rast, çi ye?
POSTEYA ELEKTRONÎK
Ev pirs bi gelek awayan pakêtbûyî tê.
Posteya elektronîk ya jêr ji min re, ji Rojhilata Navîn, ji hêla mêrekî ku em ê jê re bibêjin Ehmed, hat şandin. 10
Posteya Elektronîk

Merheba.

Îsa wekî Mesîh hat, ez ji vê yekê bawer dikim, lê belê wî tu carî negot ku ew Xweda ye. Berî ku Mihemed (Dua û silameta xwedê li ser wî be. 11) bê, ew rêya ber bi xwedê bû, lê belê piştî ku Mihemed hat diviyabû hemû Xirîstiyan bibûna Misilman; lewra dema ku Mesîh di dawiya cîhanê de vegere, li gorî Peymana Nû ya we wê guherîn, li gorî Quranê jî wê serwerî bidome.

Mesîh tu carî li çarmîxê neket. Heger ku hûn bixwazin maqûl bin, wê mimkun bibe ku hûn vê yekê fam bikin: ku ew li çarmîxê ketibûya jî, wê ev rewş tu carî nehata wateya ku gunehên mirovan sirf ji ber vê yekê hatiye şuştin. Ez vê ramana we pir eletewş dibînim. Ji bilî vê yekê, heger hûn îdîa bikin ku Xweda lawê xwe yê tenê û bêhempa qurban kiriye, hingê ez ê jî ji we re vê yekê bibêjim: ma qey Xweda bi qasî ku daxwaza xwe ji mirovan re bibêje û bi qasî ku bêyî ku "kurê xwe yê delal" wekî qurban pêşkêş bike û êşkencê pê bike gunehên mirovan bişo, ne mezin e???! Ev ramanên we yên derbareyên gunehan hemû ji bo min tu tiştî îfade nakin.

Ji nav dînên ku heta niha ji mirovan re hatine şandin, ê mukemel tenê Îslamiyet e û lewma ez mecbûr im ku bifikirim ku Îslamiyet rast e û dînê herî dawî yê ku diviyabû Xweda ew bişanda ye. Tek dînê ku çareseriyan ji bo hemû pirsgirêkên ku di jiyanê de tên pêşiya miroyan tîne, Îslamiyet e. Heger hûn bawermendên vî dînî bin di tu mijaran de hûn mecbûrî texmînkrina fikira Xweda nabin.

Quran, mûcîzeya herî mezin ya ku heta îro ji pêxemberekî re hatiye şandin e! Heger hûn berovajî vê yekê difikirin, hingê ayeteke ku dişibe ayetên Qur'anê an jî wateya wê nêzî wan, biafirînin!! Heger hûn yekî ku dikare Erebî bi asta herî bilind û herikbar bipeyive bin jî hûn ê nikaribin tu carî di vê yekê de biserkevin…

Her wiha, di orîjînala Pirtûka Pîroz ya we de ji bo hatina Mihemed pêşbeyan hene…

Ez vêga bawer dikim ku hîle tev li hemû pirtûkên Pirtûka Pîroz bûne, gelekê Pirtûka Pîroz sexte ye û hatiye guhertin û dizanim ku di vê mijarê de ne şaş im…

Dostê min, da ku hûn bizanin ez dinivîsim, min Peymana Nû xwend. Sedema xwendina min helbet ne lêgerîna rastiyê bû min ji ber eleqeya şexsî xwend, û ne carekê jî, du caran…û min ev yek fam kir: tu tişta vê cîhanê nikare nêzî mezinbûna Qur'ana ji Mihemed re şandî bibe û heger hûn dikarin dijbera van gotinên min biçespînin hingê vê yekê bikin. (bi heman awayî hatiye girtin 12)

Bimînin di xweşiyê de,

"Ehmed"
Divê qaqibokirina Ehmed û şîroveyên wî hindik neyên dîtin.
Afirînerê me tiştên wisa hindik nabîne û divê em jî bi heman awayî tevbigerin. Xweda, di nivîsên kevn ên pêxemberan de ji bo her mijara ku Ehmed qal kiriye, bersivên famkirina wan hêsan dane, lewre her mijar, bi nêzîkahî têkilî vê pirsa xwedî girîngiya bêhed e:
Peyama Xwedayê yek û rast çi ye?
Pêxember Eyûb, du pirsên mîna vê pirsîn:
"Zanatî li ku peyde dibe?" (Eyûb 28:12)
"Li ber Xweda mirov çawa dikare mafdar derkeve?" (Eyûb 9:2)
RÊWÎTÎ
Li cîhaneke ku ji ber bi hezaran bersivên binakok hişê wê aloz bûye, mexseda min ne ev e ku li aloziya heyî fikir an jî bersivên xwe zêde bikim. Berovajî vê yekê, ez we dawet dikim ku ji bo keşfkirina bersivên di Pirtûka Pîroz de veşartî yên pirsên jiyanê yên nîhaî, hûn bi dil û mejiyê xwe, di rêwitiyeke di Pirtûka Pirtûkan de bibin rêhevalên min. Di rêwitiya xwe de, em ê bibînin bê rastî çi ye li gorî Nivîsên Pîroz û em ê li ser bersivên pêxemberan yên pirsên ku Ehmed û kesên din meraq dikin, bisekinin.
Piştî ku em li hawireke nû baniyan, li cihê ku Pirtûka Pîroz dest pê kir rêwitiya me jî wê bi awayekî fermî dest pê bike: dema ku berbanga dîroka cîhanê zelal bû. Bi pêdeçûna ji vê nuqteyê, em ê di nav demê re ber bi bêdawitiyê rê bikudînin (Beş 2&3: mijar 8-30).
Wê rêwîtî, bi serdaneke nav bihuştê bi dawî bibe.
DI DEMA RÊWÎTÎYÊ DE TERCÎHÊN MÛHTEMEL
YEK XWEDA YEK PEYAM, dikare wekî sê pirtûkên hundirê pirtûkekê bê dîtin. Beş I, li dijî astengiyên ku gelek kesan ji keşfa Pirtûka Pîroz digire, disekine. Beş II, peyama esas ya çîroka herî xweş ya ku heta niha hatiye vegotin, radixe ber çavan. Beş III, derbasî paşxaneya bûyeran dibe da ku nêztir li armancên muthîş ên ku xweda ji bo mirovan sêwirandiye, bê nihêrîn.
Wê gelek rêwî bifikirin ku beşa yekê ji bo amadekariya rêwîtiyê gelekî kêrhatî ye. Lê dîsa jî heger hûn jixwe dizanin ku Nivîsên pêxemberan bawerbar in, yan jî ku hûn bi tenê dixwazin li çîroka WÎ guhdar bikin û bêyi wendakirina wext peyama wî fam bikin, ji rasterast derbasbûna Beş II yan venekişin. Piştî ku we hemû rêwîtî temam kir, hûn dikarin li Beş I ê vegerin.
Heger hûn rêwîtiya bi gavên bêtelaş tercîh bikin, hingê hûn dikarin 30 mijarên pirtûkê li mehekê belav bikin û bixwînin, bi vî awayî hûn ê her rojekê li ser mijarekê hûr bibin.
Heger hûn Misilmanek bin, belkî jî bê hişê we ku hûn di 30 rojên Remezanê de vê rêwitiyê bikin. Ji ber van peyvên ku di Qur'anê de nivîsî divê hûn di ewlehiyê bi rê ve biçin: "Di dîn de zorlêkirin tune ye. Lewra rastî, bi têra xwe ji rêşaşiyê veqetiyaye." Û "Ey Misilmanino, bibêjin ku, 'Me bi Xweda, bi ya ku ji me re daketî(Qur'an), bi yên ku ji Birahîm,Simaîl, Îshaq, Yaqûb û ji Yaqûbzadeyan re daketî, bi yên ku bo Mûsa û Îsa dayî(Tewrat û Încîl) û bi yên bo hemû pêxemberên din ji aliyê Xweda dayî, îman anî. Em ji wan tuyan ji yên din naçêtirînin û em kesên teslîmbûyê wî ne."'(Qur'an Sure 2:256, 136 Picktall 13)
Hûn kîjan rêgehê dibijêrin bibijêrin, ha ji we re şîreteke girîng ya rêwîtîyê: piştî ku we carekê dest bi rêwîtiyê kir, di ser tu beşên rêwitiyê re gav nekin.
Her qonaxeke nû li ser qonaxa berî xwe ava dibe. Heger hûn hemû tiştên ku dîbînin tavilê wê gavê fam nekin jî, xwendinê û fikirîna li ser tiştên xwendî heta rûpela dawî bidomînin. Wê hin beşên rêwîtiyê xerîb bin û wê qaqibo bikin, lê belê li seranserê rê ji bo vehesîna we wahe hatine amadekirin.
Hejmara astengiyên ku wê bên pêşiya we çi dibe bila bibe, rêwîtiyê bidomînin.
RASTÎ
Gelek kesên li her derê cîhanê difikirin ku tu kes nikare bizane bê di bersivên pirsên mezin ên jiyanê yên wekî 'Ezbeta mirovatiyê li ku derê dest pê kir?' 'Ez çima li vê rûzemînê me?' 'Dawiya min ku der e?' 'Rast çi ye û çewt çi ye?' de çi rast e, çi sexte ye.
Îro, li Rojava daxuyaniyên wekî 'Her tişt îzafî ye.' an jî 'Çewt e ku mirov bifikire ku mirovek dikare rastiya mûtleq bizane!' helwesteke pir bi raxbet e. Ji bo ku mirov xwezaya van daxuyaniyên wisa ya ku bi hev re dinakoke bibîne, ne hewce ye ku li ser mantiqê doktora kiribe. Heger rastiya mûtleq tune be hingê kesên xwediyê dîtinek wisa çawa dikarin li ser 'her tiştî' bibin xwedî îdîa an jî di 'çewtiya' tiştekî de çawa dikarin ev qas israr bikin?
Mala Xweda ava be ku Afirînerê gerdûnê, yê ku rastiya xwe ya ku jiyanê diguherîne, ji mirovatiyê re rave kir, wisa nafikire. Ew ji hemû kesên ku bi dilekî safî li wî digerin, wisa dibêje:
"Hûn ê rastiyê bizanin, û wê rastî we azad bike."(Yûhenna 8:32)
BIJARTINA RAST
Berî niha bi sê salan cîranekî 79 salî û nexweş ê bi navê Mûsa, ji min xwest ku ez hefteyê sê caran wî ziyaret bikim û jê re Pirtûka Pîroz bixwînim. Mûsa di hemû jiyana xwe de Qur'an Xwendibû lê tu carî ji bo xwendina Tewrata Mûsa, Mezmûrên Dawud û Mizgîniya Îsa-Pirtûkên ku Qur'an li hemû Misilmanan ferman dike ku ji wan bawer bikin û wan bipejirînin- bixwîne wext veneqetandibû. 14
Dema ku me bi rêzeke kronolojîk çîrokên mifteyî rave dikir û hîn dibûn ku gunehkarên gemarîbûyî çawa dikarin ji aliyê Afrirîner û dadgerên xwe rast bên îlankirin, bi baldariyeke xurt zêde guhdar dikir. Carekê Mûsa ji min re got: "Piştî her axaftina me, li ser tiştên xebitî, tenê bi fikirînê qîma xwe nînim herwiha bi kûrahî li ser diponijim jî!"
Rojekê, piştî ku Mûsa rastiyeke din ya girîng ya di Nivîsên Pîroz de ravekirî hîn bû, bi îfadeyeke ku diyar dikir ku miradê wî di ber de mabû, ji jin û keça xwe ya li cem wî rûniştî re, wisa got: "Çima heta niha tu kesan ev hînî me nekirin?"
Dû re, dema ku cîranê Mûsa pê hisiyan ku Mûsa bi yekî biyanî re li ser Pirtûka Pîroz dixebite, dest bi paşgotiniya wî kirin. Zext ewqasî zêde bûn ku dostê min ê kal ji min xwest ku ji bo wextekê ez wî ziyaret nekim û wisa got: "Ez rastiyê red nakim, lê zexta li ser malbata min giha asta dawî."
Piştî nêzî şeş heftan em man (ji bo ku paşgotinî bisekinin), min û hevsera xwe me Mûsa û malbata wî ziyaret kir. Em pir bi dilgermî pêşwaz kirin û pirsine ku pir li ser fikirîbû pirsîn. Berî ku ez ji cem wî veqetim jî ev şîrove kir: "A girîng ew e ku berî mirina xwe ez bijartina rast bikim!"
Mûsa fam kir ku "kirîna rastiyê û …nefirotina wê" çiqas girîng e. 15 Dostê me yê delal piştî çar mehan mir.
Dema ku wextên min yên bi wî re bihurî bên bîra min, ez ê bersiva wî ya ji bo vê pirsa min tu carî ji bîr nekim: "Mûsa heger tu îşev bimirayî, te yê bêdawîtî li ku bibuhiranda?"
Piştî senidîna bîstekê pirsa min bersivandibû: "Ez ê biçim bihuştê."
Min pirsîbû: "Tu ji ku dizanî?"
Bi her du destên xwe hişk bi Nivîsên Pîroz girt û wisa got: "Lewre ez ji vê bawer dikim!"
WEHD
Ez vê rêwîtiya keşfê ji bo we ku hûn dixwazin mîna Mûsa berî mirinê bijartina rast bikin, nedir dikim. Bila Xwedayê yek û rast bi destê we bigire, ji bo qevaztina hemû astengiyan alîkarî we bike û berê we bi derekê de da ku hûn têbigihên bê ew kî ye û ji bo we çi dike.
"Hûn ê li min bigerin, dema ku hûn bi hemû dilê xwe li min bigerin hûnê min bibînin."(Yeremya 29:13)
Peyvên Xweda yên derbareyê vê mijarê wehdeke teqez e ku ew dide we.
---