CHRIST IN ISLAM
THE TESTIMONY OF THE QUR'AN TO CHRIST
إِنَّمَا الْمَسِيحُ عِيسَى ابْنُ مَرْيَمَ رَسُولُ اللَّهِ وَكَلِمَتُهُ أَلْقَاهَا إِلَىٰ مَرْيَمَ وَرُوحٌ مِنْهُ 1
The Messiah, Jesus son of Mary, was only a messenger of Allah,
and His word which He conveyed unto Mary, and a spirit from Him.
---
Qur'anic references were edited to reflect the verse numbers used in modern translations of the Qur'an.
Also, some footnotes were edited to give additional support for the text.
---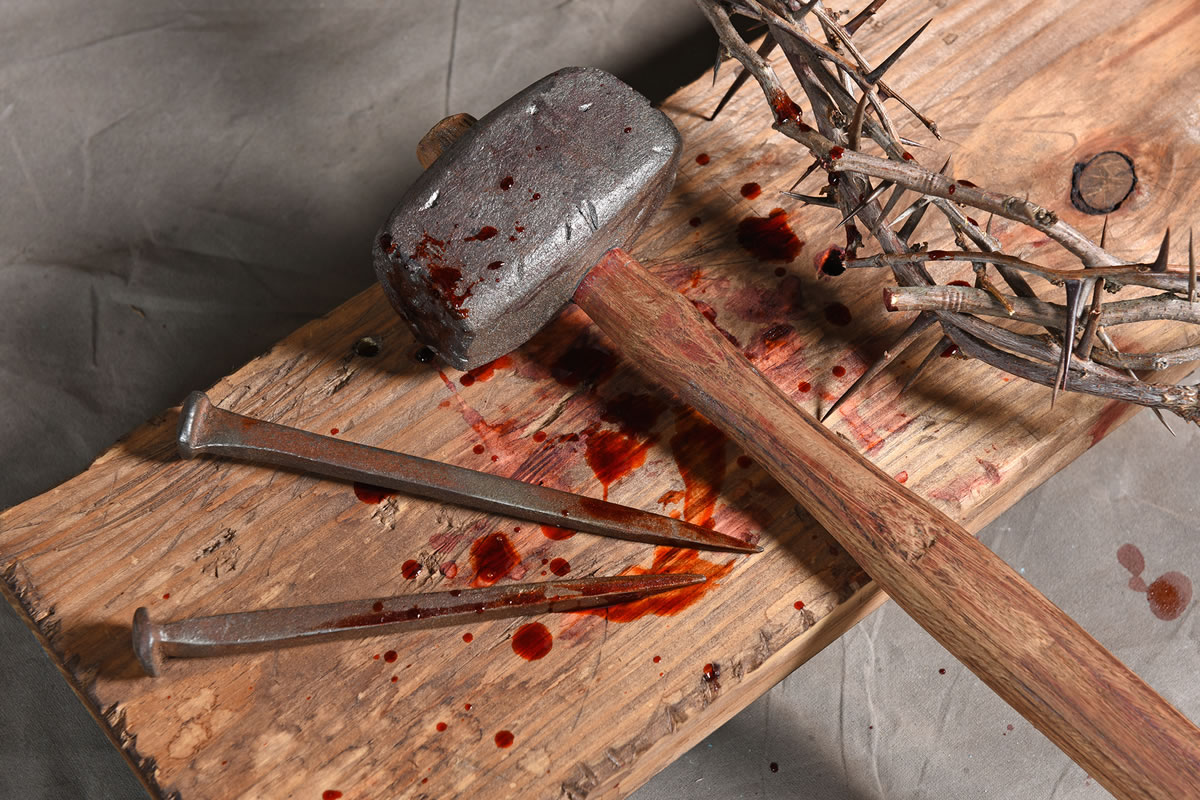 Crucifixion: Nails, Hammer, Wooden Cross
BY THE
REV. WILLIAM GOLDSACK
Australian Baptist Missionary and Apologist
1871–1957
Author of: The Qu'ran In Islam, Christ In Islam,
The Traditions In Islam, God In Islam, Muhammad In Islam. . .
THE CHRISTIAN LITERATURE SOCIETY
FOR INDIA
LONDON, MADRAS AND COLOMBO.
1905
PRINTED AT THE
S.P.C.K. PRESS, VESPERY, MADRAS.
1905
CONTENTS
CHAPTER
PAGE a
Introduction
4
I
Christ The Israelite
4
II
The Birth Of Christ
5
III
Jesus The Promised Messiah
10
IV
Christ The Word Of God
13
V
Christ The Spirit Of God
20
VI
Christ The Only Intercessor
24
VII
The Sinless Prophet Of Islam
29
VIII
Christ The Wonder-Worker
33
Papers For Thoughtful Muslims
44
a. Page numbers correspond to the page numbers in the original book.
CHRIST IN ISLAM
INTRODUCTION
ENDLESS praise be to the one only God, the Great and the Merciful. Who through His messengers the Prophets has revealed His will to man, and in his word pointed the way of eternal life.
In this little book we purpose to select one from amongst all the prophets, namely, Jesus Christ, and show from the Qur'an and the Traditions the position which the Prophet of Nazareth occupies in Islam. Our Muslim brethren often speak of 'Isa Ruh Ullah,' yet but few of them have any idea of the high position which is accorded Him in both the Qur'an and the Traditions. For this reason, we purpose here to show from the authorities of Islam itself the high testimony which is borne to Christ by these books, and to point out the duty of all true Muslems with respect to the same. The various high titles given to Christ in the Qur'an, no less than the works there ascribed to Him, have been predicated of no other prophet, and they place Him high above all others. Thus Jesus Christ is called in the Qur'an, 'The Word of God,' 'A Spirit from Him (God),' 'The Messiah,' etc., titles which have been given to no other, and which constitute a claim on our attention to this important subject. Let us then, freeing our minds from all prejudice and preconceived notions, examine the testimony of the Qur'an and the Traditions upon this important matter.
---
1. Qur'an an-Nisa' 4:171.